Staying Motivated to Pay Off Debt
This update won't be nearly as interesting, controversial or fun as my last debt update was. But when you pay off debt, there are peaks and valleys. High points and low points.
This progress report floats along somewhere in the middle.
There were no windfalls, tax refunds or bonuses.
No over the top expenses, medical or vet bills (thank goodness!)
And no huge progress made in terms of debt payoff — unfortunately.
The last two months were kind of ho-hum, business as usual.
But at least we were able to keep on truckin'.
Sometimes moving forward is the best sort of progress you can hope for.
So let's get down to it —
Where our debt payoff strategy wound up over these past two months.
This page includes affiliate links — which means I may receive some sort of compensation (at no cost to you) if you sign up or make a purchase through these links.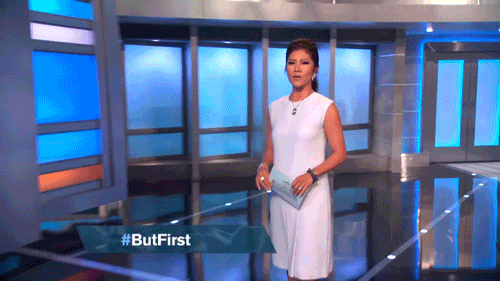 But First –
Just to get this part over with – the big Vegas trip did happen at the end of April. As you may recall from my previous post, my partner and I both got pretty decent bonuses from our employer.
Yes, we do work for the same company. I'll eventually have to write a post about successful dating in the workplace. It's kind of like Tinder from the 90's.
I'm not sure I would ever recommend dating in the workplace, because things could get awkward real fast. However, we've been together for 20 years, so sometimes it actually works.
So with some spare change in our pockets, we each made a decision on how to handle our bonus money. I decided to pay off a personal loan. My partner decided to plan a trip to Vegas with 3 of his buddies.
The bright side was one of his friends owns a timeshare, so they didn't need to pay for a hotel. But they still needed to cough up dough for the plane ticket, rental car, meals and entertainment.
And if you're going to Las Vegas, entertainment money is pretty much a requirement. I mean, can you really be successfully frugal when there are casinos and shows literally all around you? (Although that would be a pretty awesome post — how to do Vegas on a budget – Has anyone written this yet?)
Even better –
They went to Vegas the week of his birthday — and my birthday.
Our birthdays are 2 days apart. He is one year and 2 days older than I am. So he got to spend his birthday in Sin City. And I got to enjoy my birthday home alone with our two dogs.
Don't get me wrong — staying home is often my preference, being an introvert. I don't usually go for the loud and flashy venues. And in all fairness, our two sons stopped by on my birthday to take me out to lunch. So that was a very pleasant surprise.
But when all was said and done, everyone survived the Vegas trip without incident. I tried not to worry and fret too much about it, and attempted to focus on my blog.
And my partner had a great time. He did some gambling and also some sightseeing. Oh, and no one wound up with missing teeth, a tiger in the bathroom or trapped up on the hotel roof with a mattress.
All in all, we paid cash for all of his Vegas expenses. We established a $2,000 spending and entertainment budget, just to be safe. He came out under budget by ~$600, and also arrived home with an additional $400 in pocket from a night at the blackjack tables.
I did see some neat photos that he took of the Vegas strip and the Grand Canyon.
I didn't ask what they did for recreation at night (especially on his birthday), as I'm not sure I want to know.
Sometimes ignorance is bliss.
Debt Payments Made
At the time of my last update to pay off debt, our ending debt balance was $36,976.49.
I didn't disclose this number in the post, but think I will begin doing this going forward.
Here is what we were able to pay over the past two months:
| | |
| --- | --- |
| Month | Paid |
| May | $3,238.62 |
| June | $2,598.29 |
| Remaining: | $35,220.44 |
Progress made:  $1,756.05
Now that's a little discouraging, isn't it?
After seeing all of the money we paid out over those two months, we barely made a dent in the overall balance. We paid a total of $5,836.91 — however did not even reduce the balance by half of that.
Also note, as stated in my very first debt payoff post, these numbers only reflect credit card debt and one personal loan.
It doesn't include: mortgage, car payments or Parent PLUS loans. If you really wanted to include all of those, then it would be an additional $3,187.23 per month.
And to include those numbers in our total balance — I don't even want to contemplate what that might look like… We've only lived in our house for 4 years, so 26 more years of mortgage payments before that debt is paid off.
My car is a lease (mostly due to the intense fear of owning an older car that might break down somewhere.) My partner has a 2014 JEEP and owes roughly $10k on it. And the Parent PLUS loans are ~$40k.
So let's just say focusing on paying off the credit card debt alone is enough of a battle.
Large or Unique Expenses
Beyond our regular monthly expenses, here are some extras worth noting:
Home heating oil – $421.40 – Hopefully this will last until Fall, since we shouldn't be turning the heat on for the next few months. We will, however, be seeing an increase on our electric bill when it's time to switch on the central air.
High school graduation gifts – $200 – My partner coaches baseball, and a few of his players just graduated. We've been invited to 4 different grad parties over the next few weeks. Cash in card = $50 per kid.
Charitable donation – $100 – Donated to North Shore Animal League, which is where my family adopted our very first dog when I was a kid. They recently held a fundraiser for their no-kill shelter.
Upcoming – dental work – ~$3k – My partner will be getting major dental work done this next month. This is not currently in the budget.
Side Hustles
Things I've done to bring in some extra cash over the last two months —
Focus Group – Snoring study – $150 – This was by far the most interesting side hustle I've done to date. I was sent a device to use at night when going to sleep. The device's intent was to detect whenever I started snoring, and disrupt that from happening. I can't really give more details than that, but it definitely worked! Sadly, I had to send the device back after the study was over. And I'm told I am back to building houses in my sleep.
Ebates Affiliate Referrals – $125

Ebates Cash Back from Shopping- $30.11

Digital Reflection – $55 – for keeping internet tracking device plugged into router
Survey Savvy – $59.50 – for doing surveys, panels and sending in junk mail

Amazon Affiliates – $4.76 – it ain't much, but will hopefully keep me in the program! (more below)
Amazon Affiliates
In April, I was rejected from the Amazon Affiliates program because I didn't make the required 3 sales in 180 days. (I had only made 2). If any of you belong to blogging groups on Facebook, this is always a hot topic. People are so frantic about being dropped, and try to solicit sales from other bloggers in the group. While I don't have a problem with people doing this and I happily will help out , I'd also love for everyone to stress a little less about it.
Yes, I failed the first time around, but figured it was the wrong timing for me. And now that I've reapplied, it appears to be working out. At this time, I've made 7 sales, so will hopefully be all set. And while the main goal is not to make tons of money through Amazon Affiliate links, it would be silly to not participate, seeing that it's totally passive income.
Part of the hustle is to make the most of the time available to me. Since I already work full-time, that doesn't leave many hours to be proficient. I know there are lots of bloggers who don't believe in putting ads or affiliate links on their site. But really, the whole purpose of working the side hustle is to make money so I can pay off our debt. I'm not gonna stand on so-called principle, and ignore potential income that can help achieve the overall goal.
*Pause and reflect* 
Anything Else of Financial Importance
What else happened recently?
I increased my automated deposits to Stash investing, and also opened a Stash retirement account. What I love about Stash is you don't need to have a lot of investment knowledge. They lay it all out for you, in easy to understand language.
I've been a member for over a year, but just recently upped my deposits to $20 per week. While that's not a ton, it's still better than not doing it at all. Plus I already have a 401k plan through my employer. Right now, I'm contributing 11% and my employer matches up to 6%.
Summary
Here's what was learned over the past few months:
When you receive a money windfall (including one you worked hard for), make sure you have a plan in mind so it doesn't get wasted. Whether you put it in savings, investments, pay off debt or plan a vacation.
If you and your spouse/partner don't share the same debt payoff strategy or money spending goals, all is not lost. Compromise, make concessions and keep as fuel in your back pocket for whenever you want to spend money on something big (#FinCon18, anyone?)
It may feel like you're doing all of the heavy-lifting trying to pay off debt, but then you feel like you're getting nowhere when the balance is barely decreasing. Don't give up hope. As long as you're consciously moving forward, you'll get there, eventually. (According to my Undebt.it account, we will be debt free in February 2020.)
Well, that about does it —
What do you think — was I crazy to "let" my partner go to Vegas? Would it have been worth the hassle to object?
If you currently have debt, do you sometimes feel like you're spinning your wheels, not making progress? How do you deal with those feelings?
And what about the whole advertising and Amazon controversy — Yea or Nay on doing this on your site?
Hit me up in the Comments –